Park Rangers Find 6 Baby Wild Elephants All Stuck In A Row
|
They were determined to reunite them with their family
When a group of park rangers in Thap Lan National Park in Thailand became aware of six baby elephants trapped in a pit of mud, they immediately rushed out to the site to assess the situation. When they arrived, they found the six baby elephants all lined up in a row in the mud, entirely stuck and unable to get out on their own.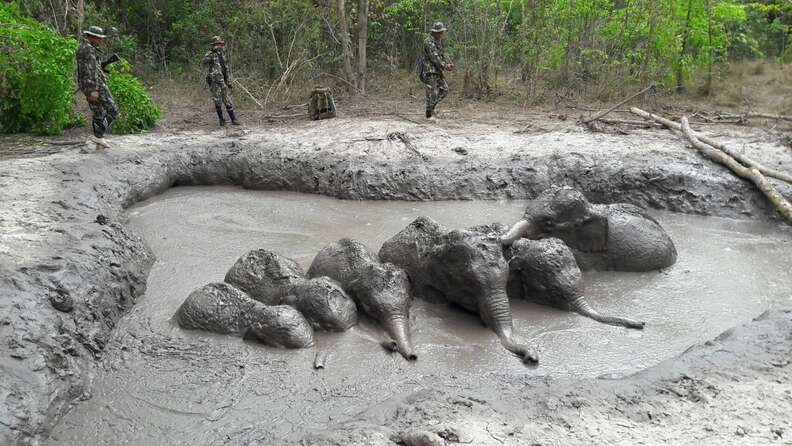 Unfortunately, the park rangers didn't have the equipment to help the baby elephants right away, and so someone kept watch on them overnight until the equipment could be brought over the next morning.
If the park rangers hadn't dedicated their time to trying to help the six baby elephants, there's a good chance they wouldn't have made it. Instead, they were safely reunited with their family, and will hopefully be careful around deep mud pits in the future.